A decade filled with so many cinematic treasures.
Homeward Bound (1996)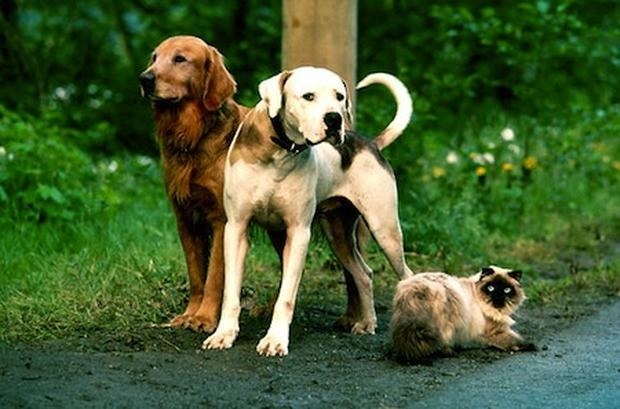 An amazing movie about the incredibly special bond between families and their pets — the resilience of animals and the love that they share.
—maggpie87
Disney
The Prince of Egypt (1998)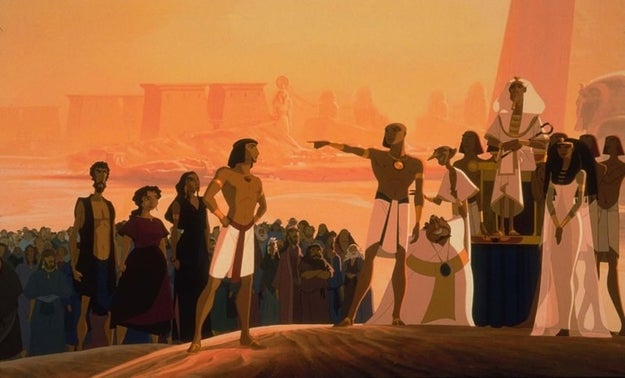 I watched this movie every year on Passover as a kid, but the movie is great for kids who aren't Jewish too!!! It has a great message about equality and acceptance that is important for kids to learn, especially considering the tension that's existing around the world right now.
—rachelk4f0870d51
Dreamworks
Balto (1995)
Balto is a completely underrated movie that I highly recommend! The film is loosely based on a true story, it has an A-list cast (Kevin Bacon anyone?), and it has a good and heartwarming message on being proud of your heritage. —ebaartman
Amblin Entertainment
The Witches (1990)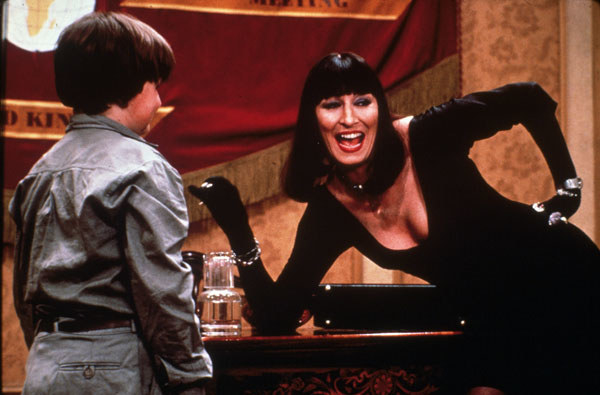 Anjelica Huston was amazing in it, and it's just such a fun and interesting movie. It's based on the Roald Dahl novel about a little boy who goes to England with his grandmother after his parents die. They have a run-in with the Grand High Witch and have to defeat her. The Norwegian feel at the start of the movie is one of my favorite things about it.
—kristam419fe673c
Warner Bros.
Mighty Joe Young (1998)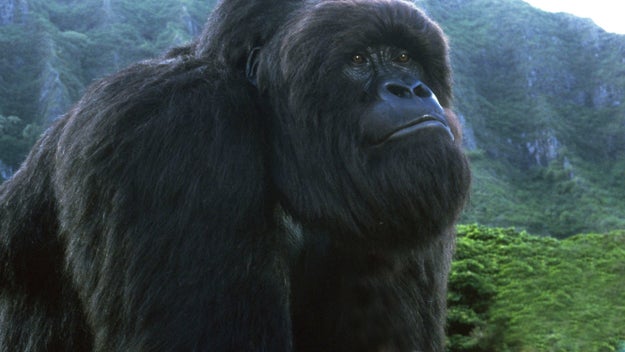 It was one of my favorite movies growing up and I watched it all the time. It shocked me when I went to college and the majority of my friends had never heard of it. It had such an amazing cast, filled with people who are really famous now. It's one of the best movies and it helped start my love of films.
—bbw1995
Disney
Cats Don't Dance (1997)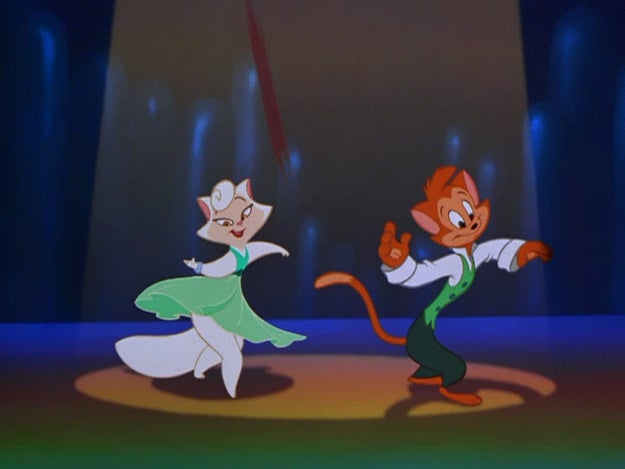 It's a super heart-warming ~tail~ (cat pun) that has awesome music and the best villain you love to hate. The animation is fantastic and it has a giant cast of characters that are wonderful. I can still sing every song and I haven't watched it in YEARS.
—supafly60mac
Warner Bros. Pictures
All I Wanna Do (1998)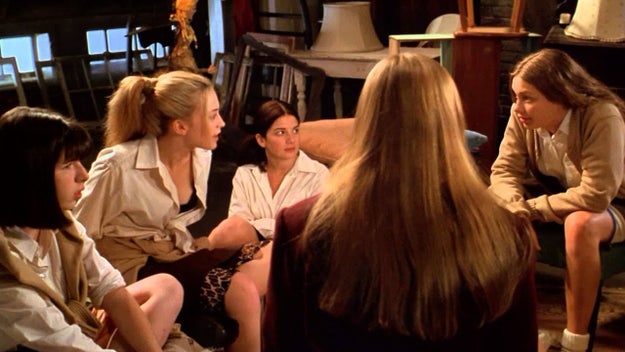 On the older side of "kids" films I suggest All I Wanna Do. It stars some great actors when they were young, including Kirsten Dunst, Gaby Hoffmann, Rachael Leigh Cook, Vincent Kartheiser, and Matthew Lawrence. Set in the 1960s, at an all girls boarding school, it's a coming-of-age type film where we follow the adventures of a group of friends who befriend a new girl at their school. The film starts out a little on the typical tween/teen film side, but it becomes a really great tale about female camaraderie and sticking it to the man. —c493be083a
Buena Vista Pictures
A Troll in Central Park (1994)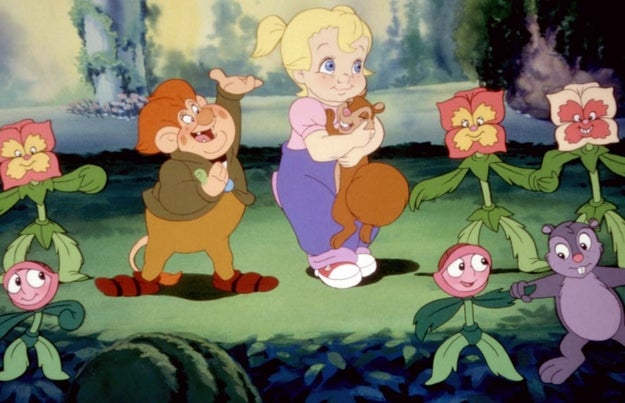 It's about a good troll that befriends two humans and then has to fight the evil queen to rescue them. It teaches you to not let fear keep you from following your dreams. A great kids movie with great music. I use to watch it everyday as a little kid.
—jodieh2
Warner Bros. Family Entertainment
Cool Runnings (1993)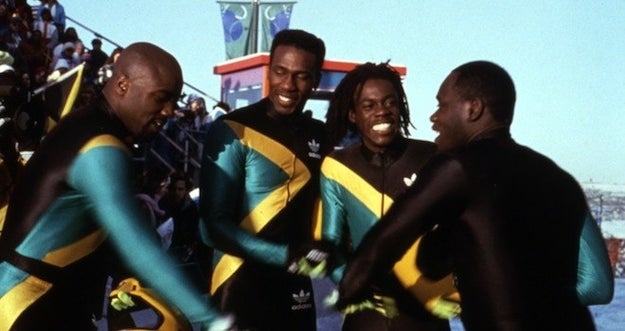 Great movie about individuality and coming together as a team.
—suzannes19
Disney
The Swan Princess (1994)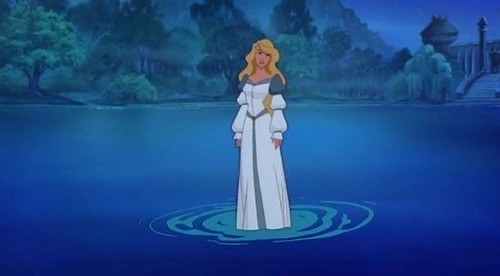 It has its clichés, but, my God, the humor was clever as shit for a Disney rip-off. I was hooked on that animation style for ages. —Kelsey Rubenking, Facebook
New Line Cinema
It Takes Two (1995)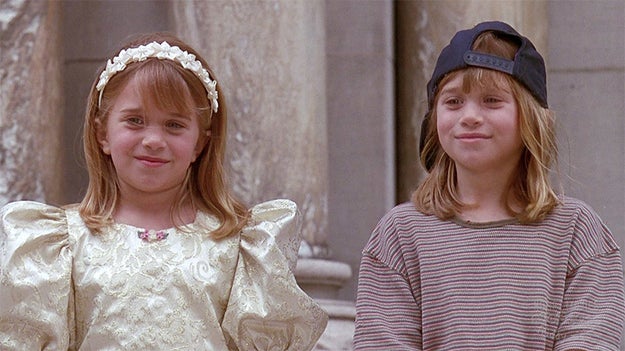 It features Mary-Kate and Ashley Olsen and is the best mid-90's kids movie. Orphans playing stickball, summer camp, sloppy joes, an awful mommy-to-be, and doppelgänger antics make the 101 minutes of this 1995 classic worth your time, more than anything else, ever.
—ljh611
Warner Bros.
Hook (1991)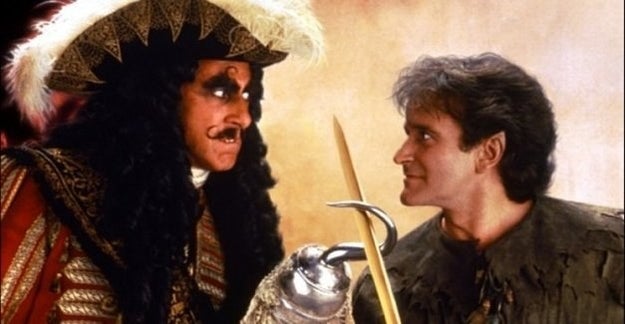 This movie is way too overlooked! It is a piece of art, and Robin Williams portrays Peter Pan perfectly!
—allye4527e13cc
TriStar Pictures
The Secret Garden (1993)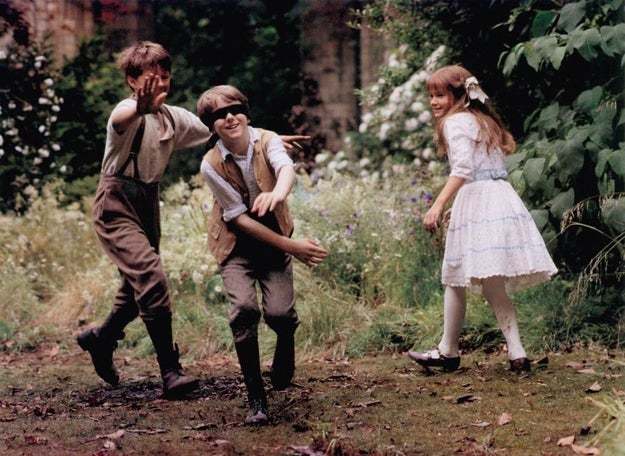 Maggie Smith as Mrs. Medlock, Kate Maberly as Mary Lennox…you can't go wrong. Also, the music is incredible.
—historyluvr92
Warner Bros. Family Entertainment
The Princess and the Goblin (1991)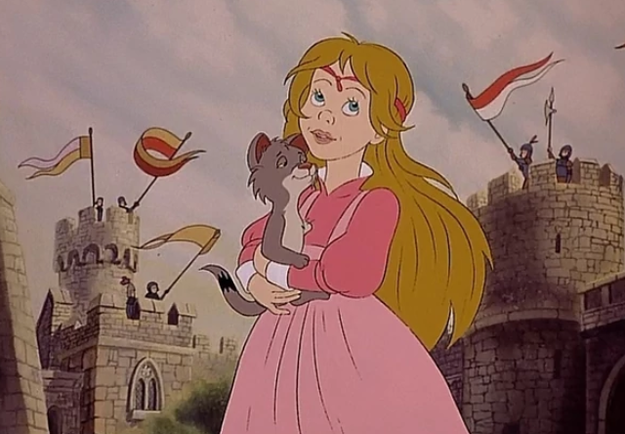 While the animation isn't that good, it's still a pretty good movie. It's fun and charming. Also, the books are quite amazing and I'm seriously waiting for a live action version. —doasnow
Hemdale Picture Corporation, Inc.
We're Back! A Dinosaur's Story (1993)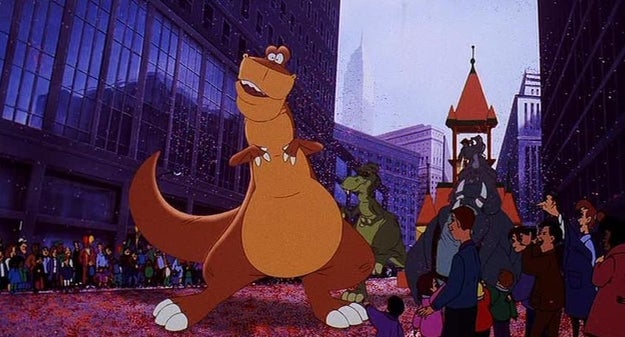 It has it all: laughs, a big musical number, tearjerker moments, and life-scarring scary scenes. Not to mention the amazing voice work of John Goodman, Jay Leno, Rhea Perlman, and the great Walter Cronkite!
—r46c40b5db
Universal Pictures
Quest for Camelot (1998)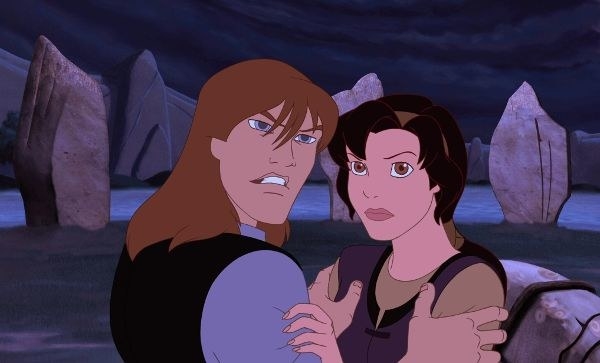 It's a tragically underrated movie with lovable characters and a gorgeous soundtrack. It also emphasizes the non-gender-normative behavior of the awesome heroine and the unique abilities of people categorized as disabled. I literally wore out my VHS copy as a kid.
—melc40e454224
Warner Bros. Family Entertainment
Angels in the Outfield (1994)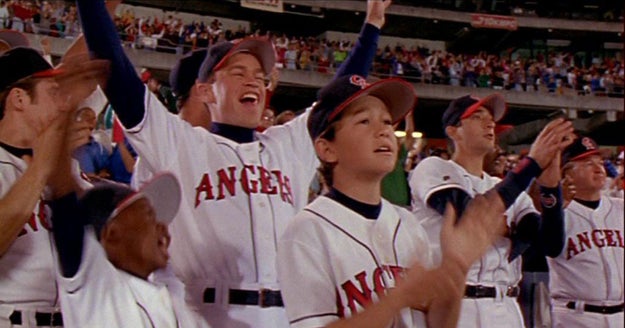 It has a fantastic cast: baby JOSEPH GORDON-LEVITT, Danny Glover, Christopher Lloyd, Tony Danza, Adrien Brody, and Matthew McConaughey. Although it is a sentimental movie, I do appreciate that it portrays foster kids who are dealing with serious real-world problems.
—justinef3
Disney
The Thief and the Cobbler (1993)
The animation is stunning and the princess is a strong heroine, instead of the usual damsel in distress a lot of these kinds of movies tend to have. —Samantha Hoover, Facebook
Miramax Family Films
The Iron Giant (1999)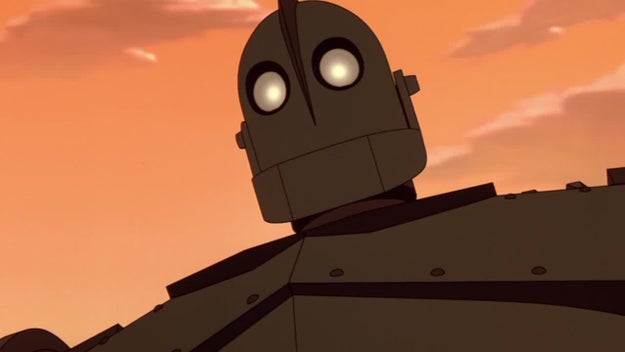 Oh. My. God. It was randomly on TV about a year ago, so I sat down to watch it for the first time since I was like 5 and I bawled. I'll still watch it occasionally to get me through rough patches (and still cry). There are so many amazing lessons! Especially its message to look at the world and differences with wonder instead of fear. I just really love this movie and I wish it got more credit.
—alys4b4e83fd5
20th Century Fox
Madeline (1998)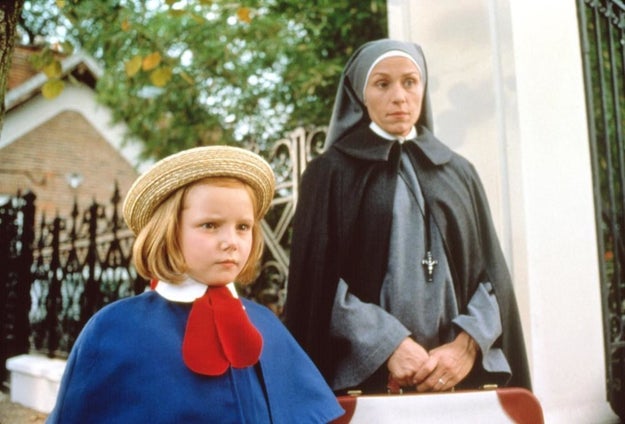 Nobody ever mentions this movie when they talk about good childhood films of the '90s, but, this is one of the BEST ones. —gavynb
TriStar Pictures
The Pagemaster (1994)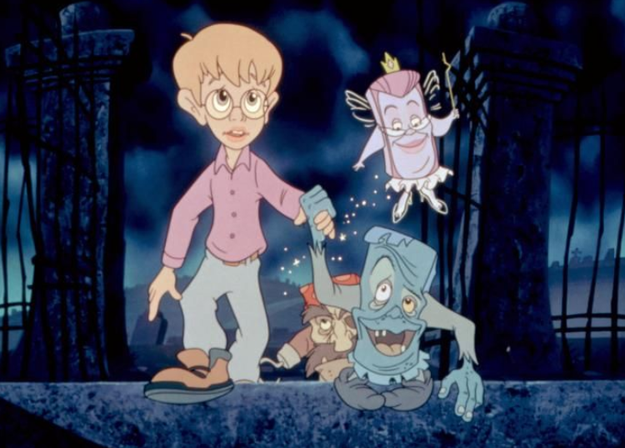 Macaulay Culkin at his finest. It's a great story about a lonely kid who buries himself in books and finds himself sucked into the very pages of the books he loves. The adventure ultimately leads to him coming out of his shell and living happily ever after with his newfound excitement for life. —s1kintop
20th Century Fox
FernGully: The Last Rainforest (1992)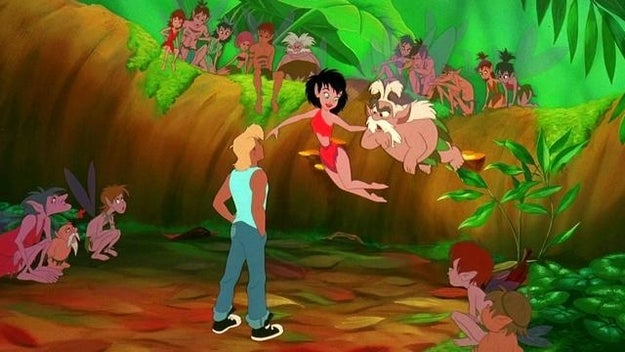 The movie itself is beautiful, with some good songs throughout. It also has important messages about the environment which are still very relevant today. On top of it all, Robin Williams also voices a bat…so what more do you need?
—lilcrn
20th Century Fox
Thumbelina (1994)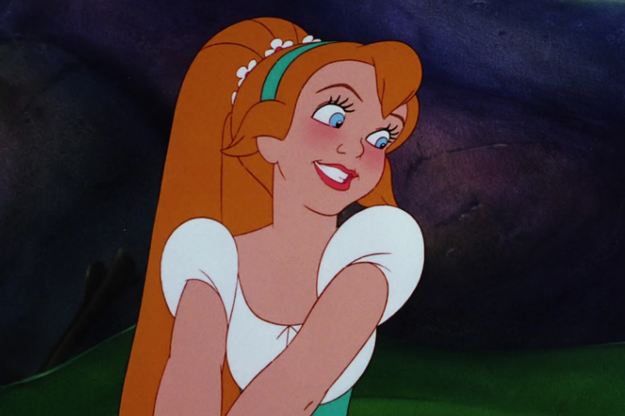 The music is great, the art fantastic, and it's close enough to the original fairy tale for the deviations to be ignored.
—killemalla
Warner Bros. Family Entertainment
A Little Princess (1995)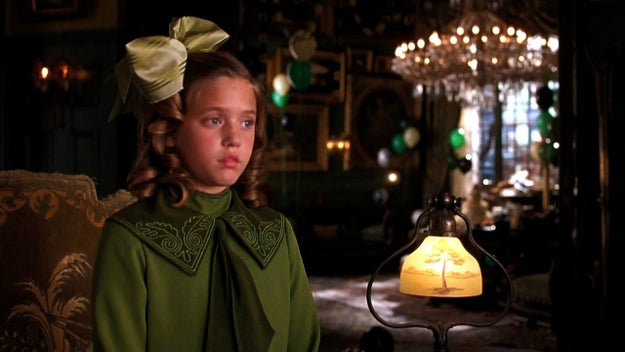 Loved this movie and watched it over and over. It's a beautifully shot fairy tale. And little Sarah Crewe is intelligent, emotional, capable, and has a complex inner life that little girls rarely get to have in movies. —Claire Marie Ochse, Facebook
Warner Bros. Family Entertainment
Anastasia (1997)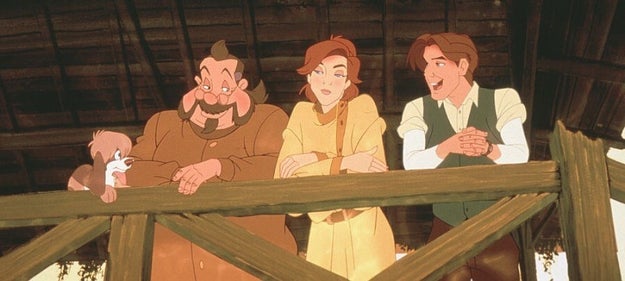 I have watched this movie a thousand times and every time I am able to appreciate something new! That moment where she is recounting the story of her childhood and Dimitri realizes she's truly Anastasia, gets me EVERY TIME!
—taraj4dac8b66a
20th Century Fox
Note: Submissions have been edited for length and/or clarity.