"A social network must unite people."
This is Jana and Veronica, and their son, Alex. Veronica is the creator and owner of Oh! Mami Blue, a cooking and lifestyle blog. The blog has a hugely popular Instagram account where the family details their lives.
"The two of us, as a couple, have decided to show ourselves and normalize our situation as much as possible. Even though I am the one who writes, Jana has worked with me in many ways … Because we are a family," Veronica told BuzzFeed Spain.
instagram.com
Recently, Veronica shared a family portrait on her Instagram account. The photo showed the two moms in bed with their child.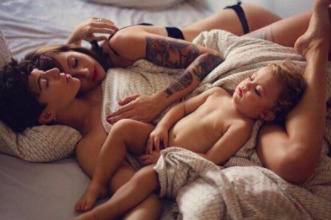 "On Instagram, it is common for other accounts about LGBT, love, or just inspirational lifestyle content to repost our pictures," said Veronica. This means some of their content ends up reaching a lot more people.
The photograph was reposted by an account with more than 200,000 followers. After it spread, the photo was reported as inappropriate and was taken down by Instagram. Veronica said that, even though the account tried to upload the photograph again on numerous occasions, it was reported and taken down again.
IG: Oh!MamiBlue
IG: OhMamyBlue
Following its publication, people began to protest the deletion of the picture, sharing their own photos or photos of the couple using the hashtag #Yosoloveoamor – I Only See Love.
instagram.com
But at the same time, peoople reported the hashtag #Yosoloveoamor, which was also blocked by Instagram, as Veronica showed in her Instagram Stories.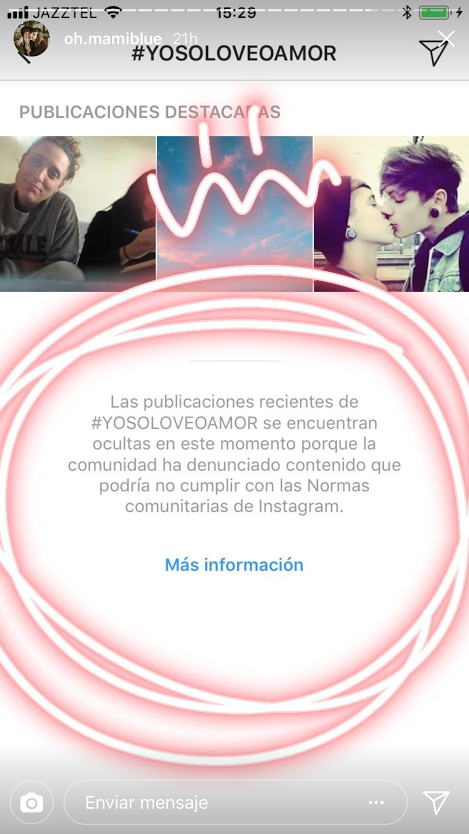 IG: Oh!MamiBlue
Both Veronica and Jana said they understand that, due to a massive number of reports, Instagram temporarily and automatically removes a picture or a particular hashtag.
"We understand that people report this and it is Instagram's immediate response, but there has to be someone behind it that says 'this gets deleted, this doesn't.' I'm sure Instagram can afford for some people to working exclusively on that," said Veronica.
instagram.com
"We are a happy family and we are strong, these things no longer hurt us, but there are people right now who take their own lives because of things like these, there are people being bullied, harassed and beaten just for being LGBT."
The family didn't give up. After the deleted photo and hashtag, they have created a third one, #BorraIGdehomófobos —
Delete homophobes — where many LGBT people have shared pictures which they are kissing or photos of their wedding days.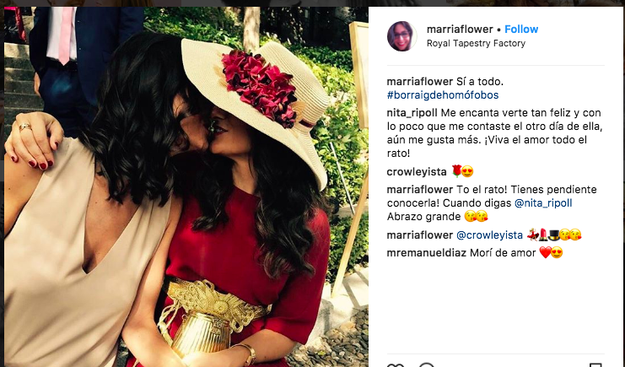 instagram.com
"You're deleting a picture of a family, can you tell me what's wrong with it?"
This post was translated from Spanish.